Collezione "Boule"


Per uno stile dal fascino inconfondibile.
The atmosphere that "Boule" collection wants to create is romantic one, a journey back in time, backward to childhood, at the time of great freedom to play and harmony, between colorful soap bubbles and the green of nature.
A journey through the past, the shapes and colors that transform the woman wearing a Selavy Jewel into traditional, modern or contemporary woman. The "Boule" collection is made of 925/000 silver with gold plated 750/000 gold, 750/000 yellow gold and white rhodium.
The accurately selected stones are hydrothermal spinels and quartz, cut into cabochon and brilliant, available in seven colors, pink, blue, green, yellow, purple, blue and red.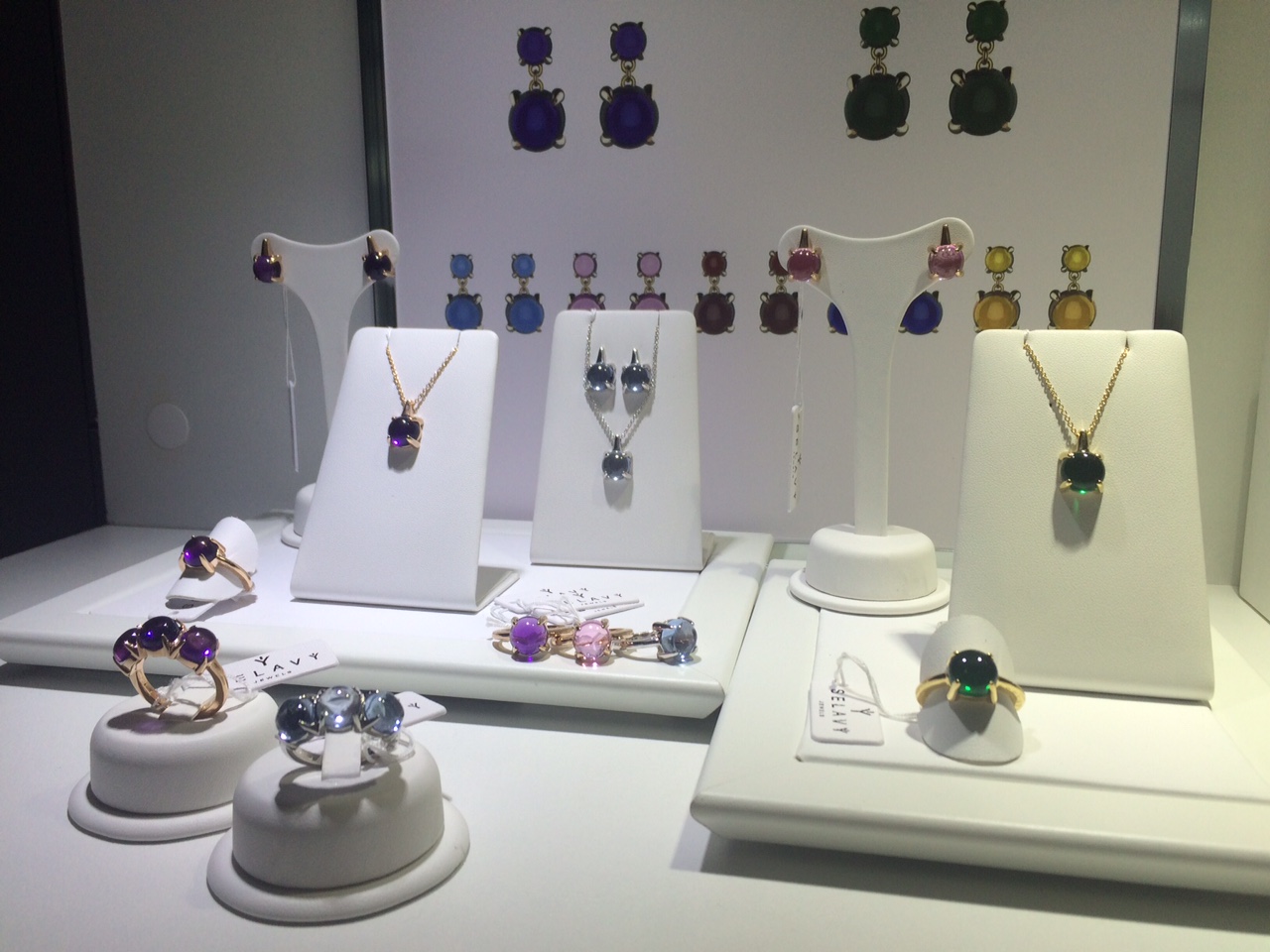 Fashion jewels, exclusively Made in Italy, the style of the new Selavy collection 'communicates in a peremptory way the savoire-faire craftsmanship for feminine elegance.
The creations of "Boule" collection reflect a soul full of optimism and they are addressed to a dynamic and chameleonic woman with a young and innovative spirit, and used to experimentation.
The strong personality of the Selavy style wants to overcome ordinary life thanks to the captivating and exuberant mix of details and colors, for a versatile, casual, but always extremely elegant and fashionable woman.
Jewelery from the "Boule" collection can be worn at any time of the day, flexible in any shape.
Giving as a gift or giving yourself a Selavy jewel, a desire that blinds the soul, a distinctive sign in woman universe.